Analisis Kesesuaian Iklim untuk Pengembangan Komoditas Duku
Keywords:
Duku, Iklim, Curah Hujan
Abstract
Duku (Lansium domesticum Corr) termasuk salah satu primadona buah tropis dengan nilai ekonomi dan kearifan lokal. Hasil penelitian ini dapat digunakan untuk menilai tingkat kesesuaian wilayah untuk pengembangan tanaman cendana dan untuk menyusun berbagai alternatif teknologi budidaya. Kondisi biofisik secara umum sangat menunjang untuk pengembangan komoditas duku di Jambi. Namun demikian kajian lebih jauh berkaitan dengan aspek biofisik dan sosial-ekonomi untuk pengembangan duku perlu dilakukan. Proyeksi iklim untuk pengembangan duku juga perlu dilakukan karena dapat menjadi acuan kedepannya.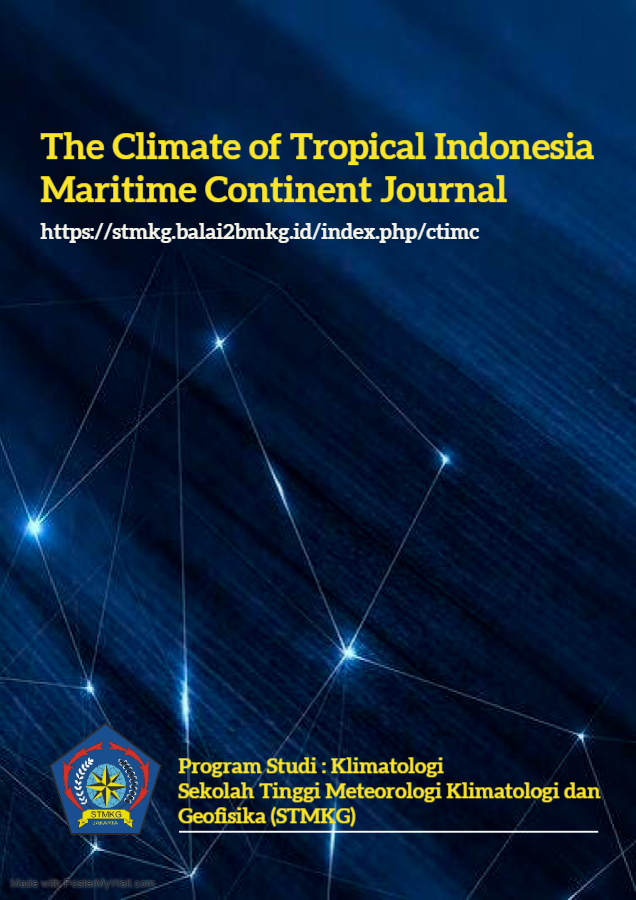 Downloads
License
Copyright (c) 2022 The Climate of Tropical Indonesia Maritime Continent Journal
This work is licensed under a Creative Commons Attribution-NonCommercial-ShareAlike 4.0 International License.