POTENSI RISIKO BANJIR MENGGUNAKAN SISTEM INFORMASI GEOGRAFIS (SIG) PADA DAS MAHAKAM KALIMANTAN TIMUR
Keywords:
Flood Risk, GIS, Scoring, Weighting
Abstract
East Kalimantan as a candidate for the new capital city of Indonesia is the province with the most populous city in Kalimantan, namely Samarinda City. Rainfall is very influential on the potential for flooding. East Kalimantan province is an area that often experiences flooding. Mahakam watershed which is the main watershed in East Kalimantan Province with the Mahakam River as its center. Based on historical data, major floods have occurred since 1998 with the area of submerged settlements reaching 2,084 hectares with a depth of between 30 cm to 3 m. Monthly rainfall data, DEM 30M, data on soil types, land use, river buffers are used to construct flood potential maps. The disaster risk mapping carried out takes into account potential factors for flooding, vulnerability and capacity which results in five classes of flood risk, namely very low, low, medium, high and very high risk. The results of this study indicate that the Mahakam watershed has five flood risk classes. The "very high risk" class covers an area of 17,8833.25 ha, "high risk" covers an area of 1,345,285.73 ha, "medium risk" covers an area of 4,629,765.80 ha, "low risk" covers an area of 796,524.14 ha and the "very risk" class covers an area of 17,8833.25 ha. low" area of 190,169.92 ha. Areas that have the greatest flood risk are areas around rivers and creeks. Meanwhile, other areas that need to be watched out for are the downstream Mahakam river which is located in Kutai Kartanegara Regency and Samarinda City.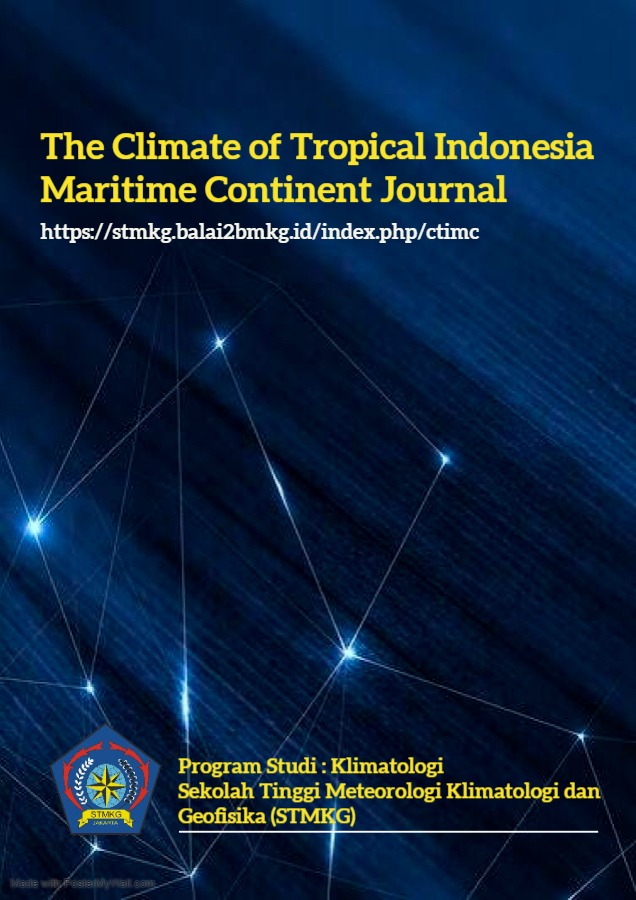 Downloads